INDUSTRY: Retail, Department Store
OBJECTIVE: Design a persona journey map based on customer pattern data from a year long research study for a global retailer.

Collaborated with the Sapient marketing team to concept and design information architecture journey maps. When I arrived, this project was in development for several months and my job was to collect and organize information as well as strategize upcoming research in order to create a comprehensive visual data map for their customer behavior patterns.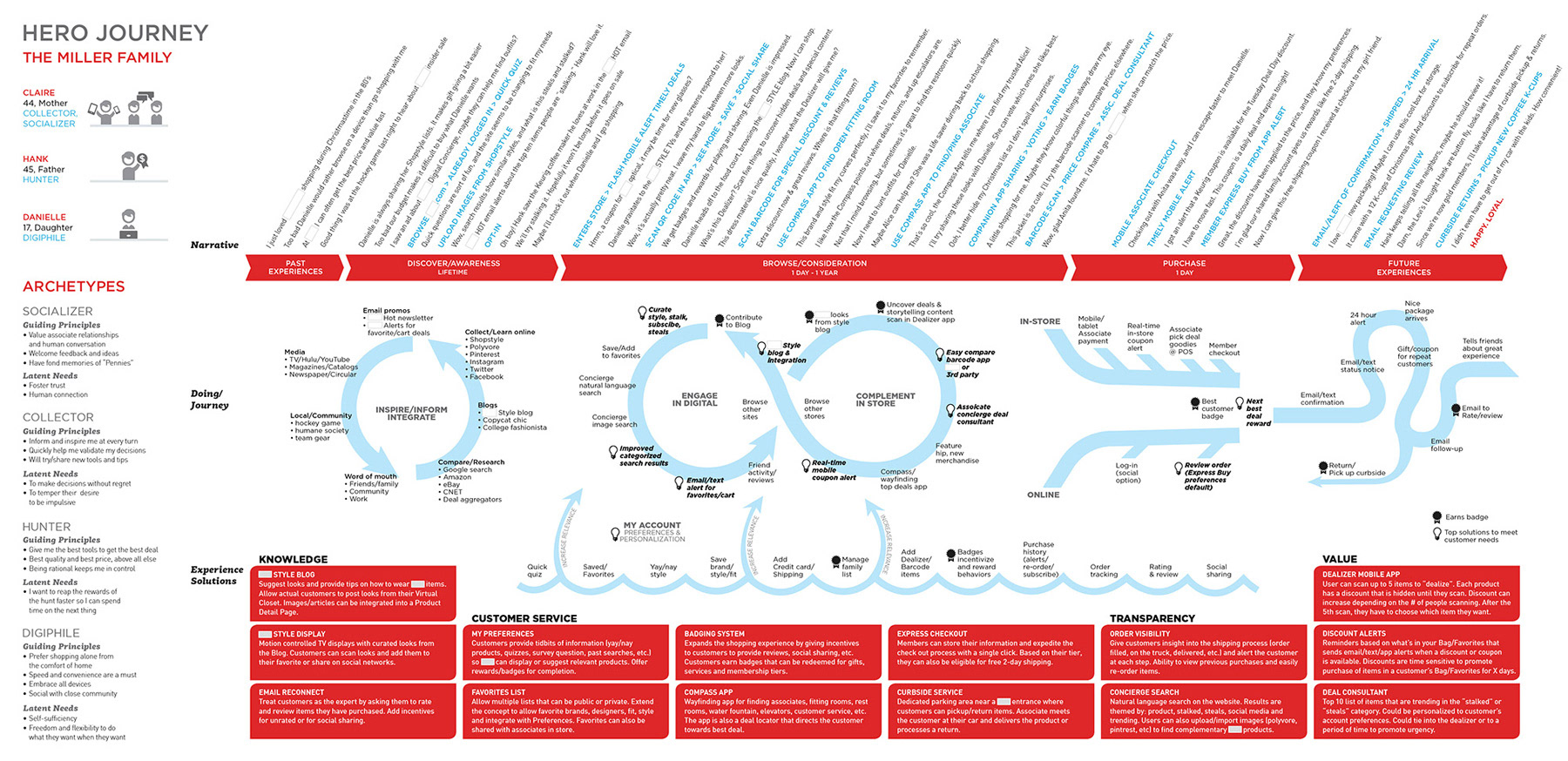 We created journey maps for each of the four main archetypes established. This included their guiding principles, needs, wants, latent needs and top engagement channels. The team collaborated on creating an ideal shopping scenario for each archetype and where their moments of truth likely compel them to shift towards and away from making a purchase.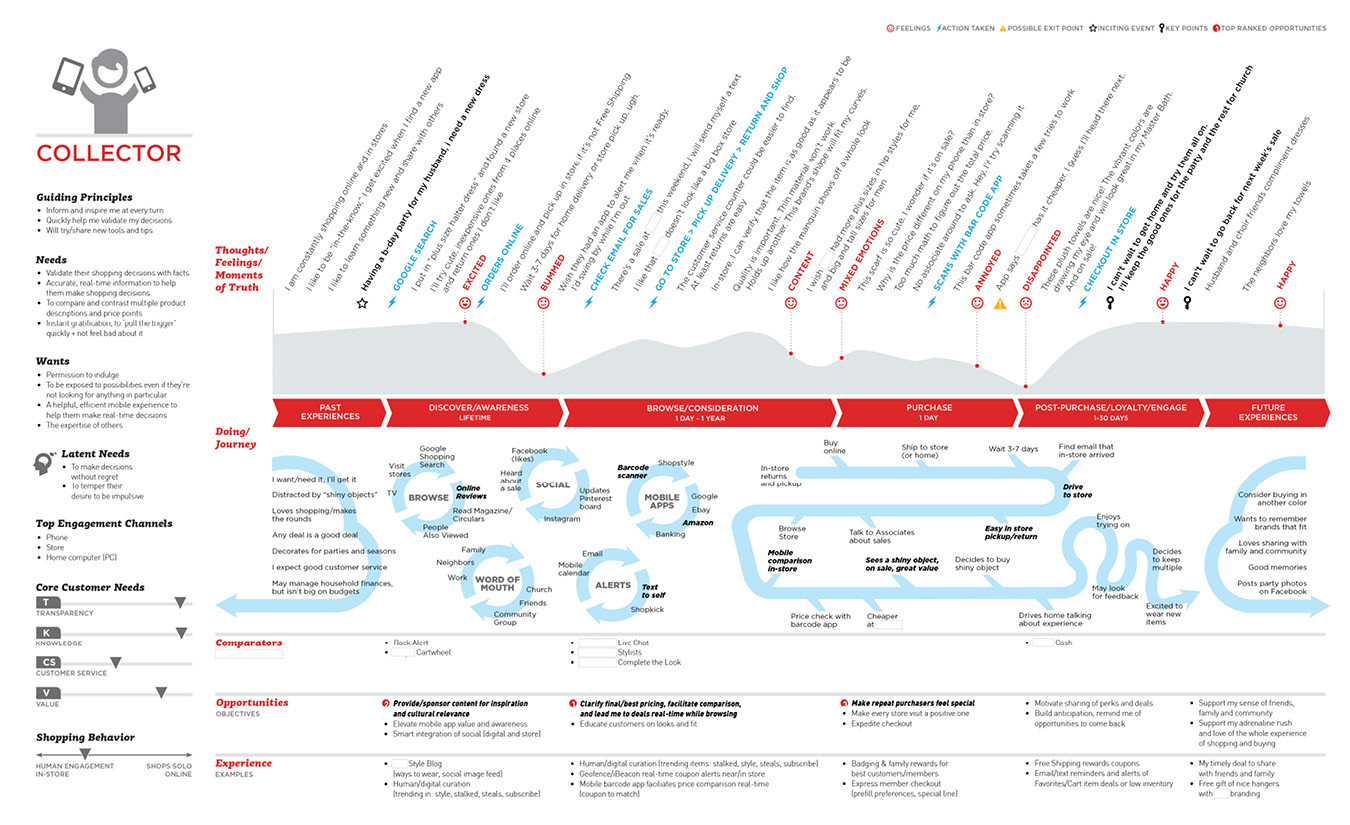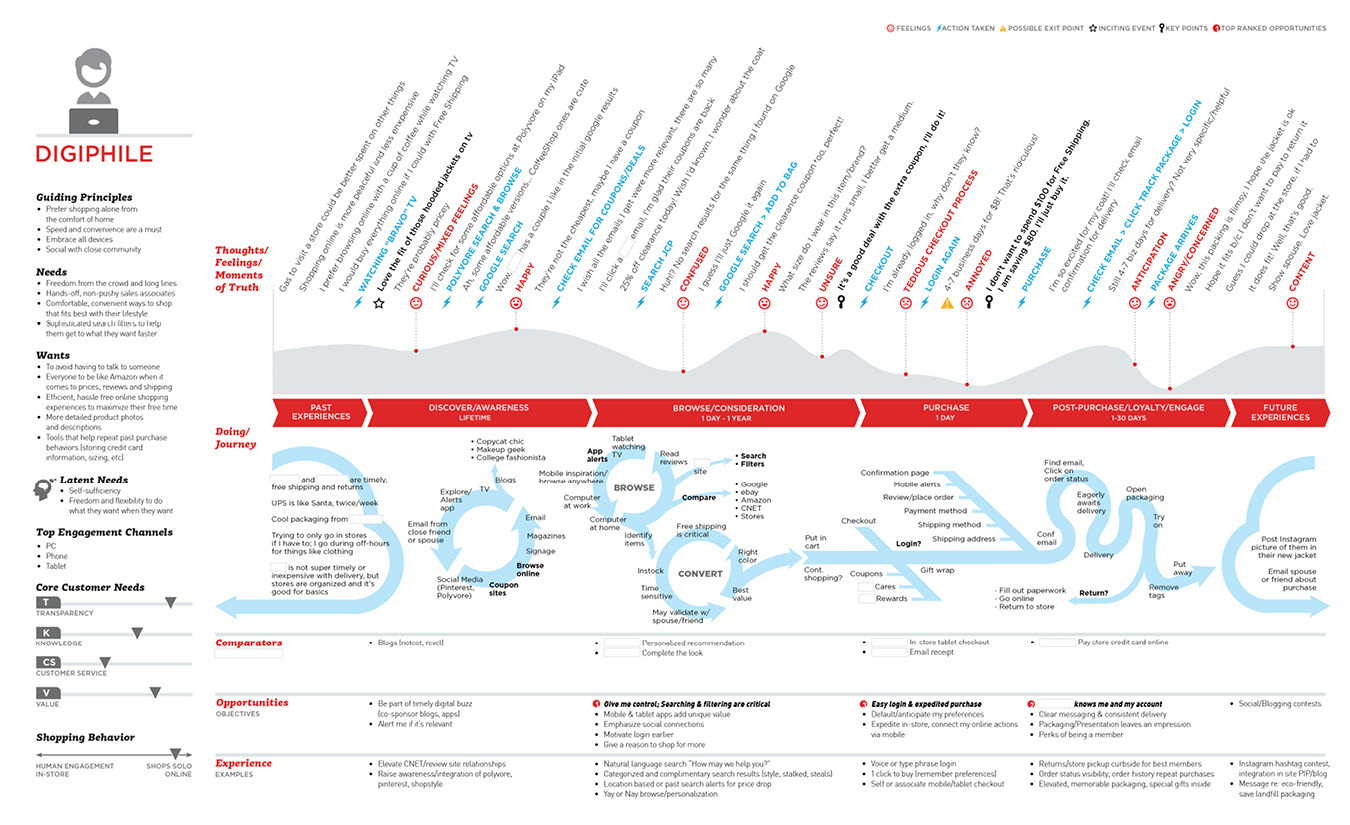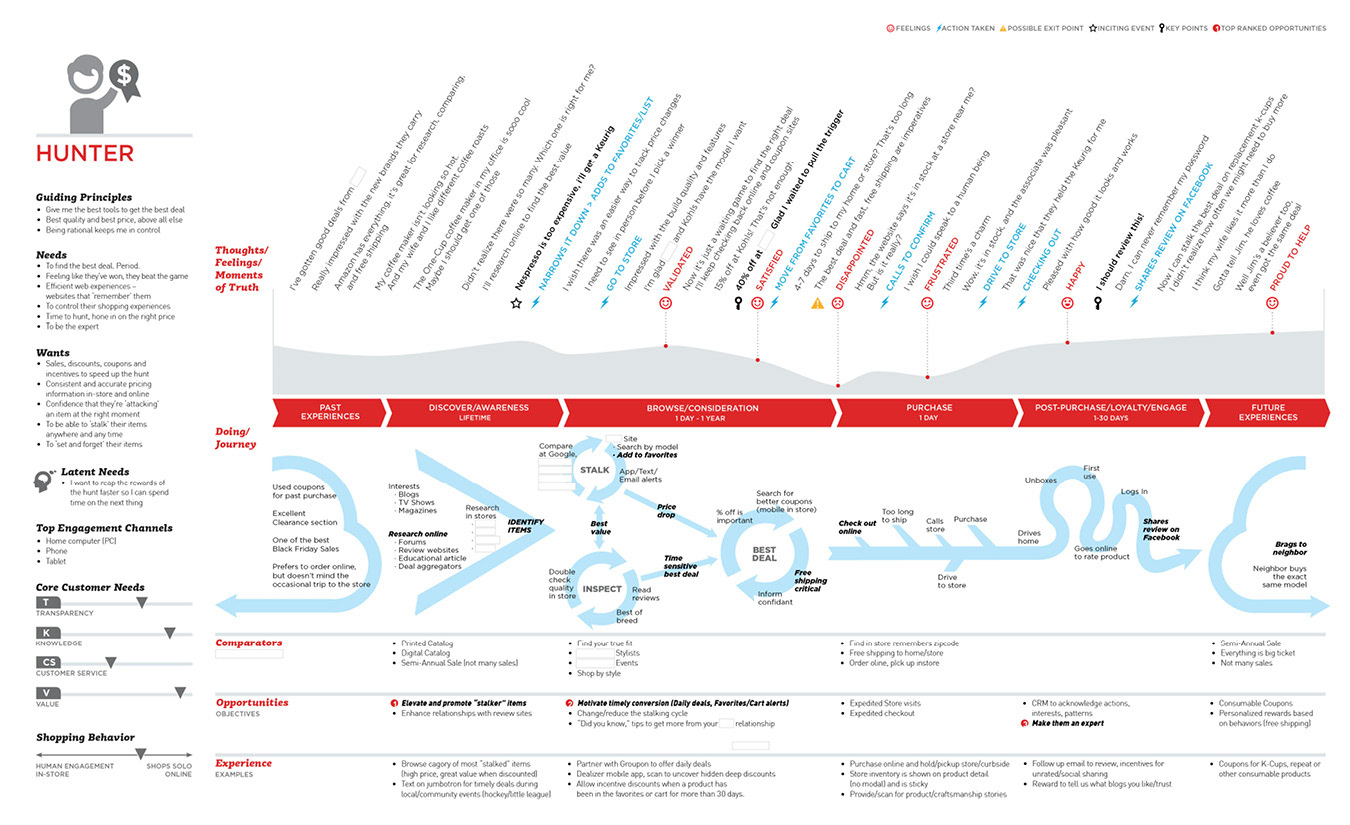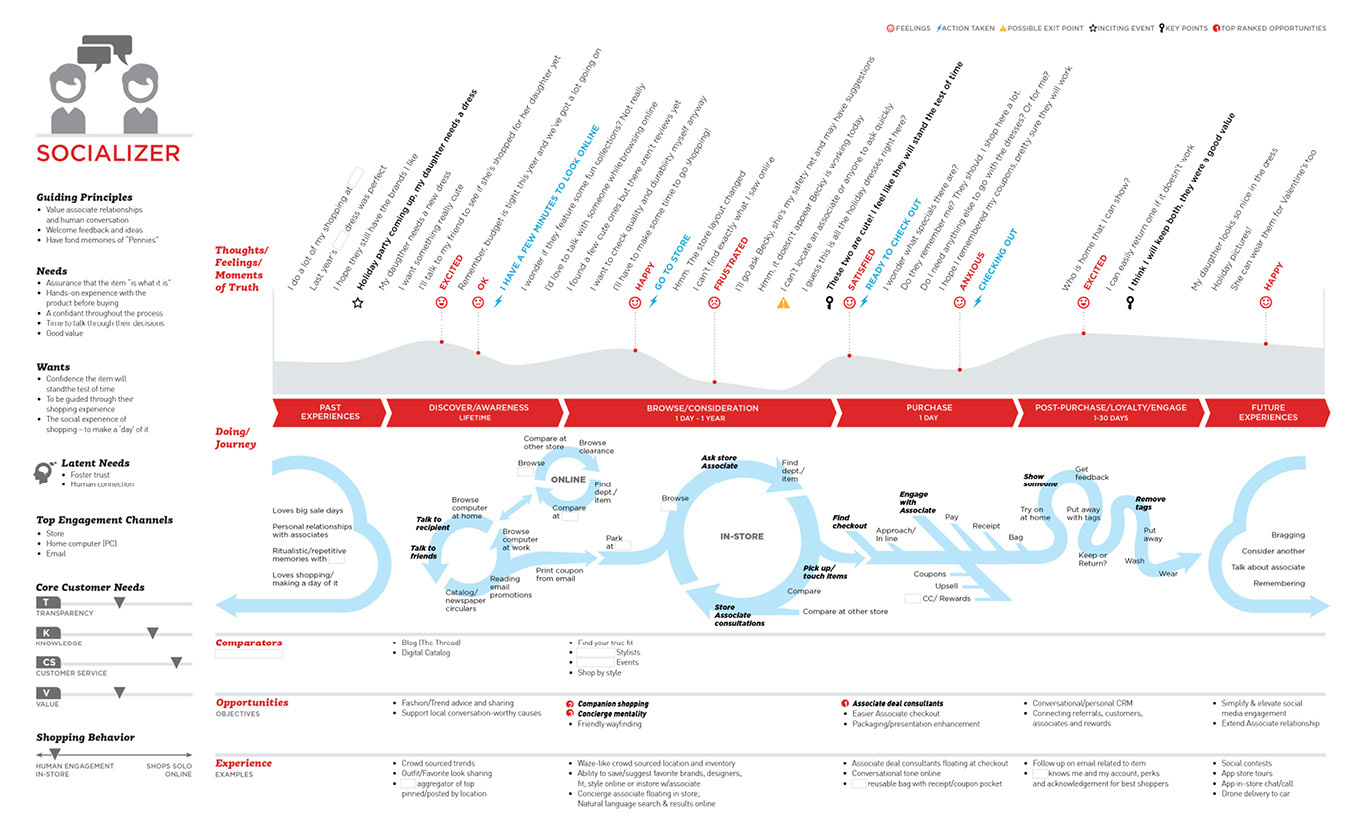 BRAINSTORM AND DATA COMPARISON