INDUSTRY: Healthcare, Medical Equipment
OBJECTIVE: Re-brand Technimotion and strategize positioning in the marketplace.

Worked with the co-founders of Technimotion to discover their target audience for marketing. They thought it was CFOs and after doing some uncovering of layers of needs, we discovered their primary audience was, in fact, nurses handling the patients. In the culture of healthcare, the CFO makes purchasing decisions, though based on the needs of the company, including it's workers. Investigating the frequency of nurse injuries and labor intensive protocols for moving patients in these institutions proved valuable for recognizing that the main audience was nurses. 
Design flows fast after creating a strong and sturdy messaging system. Redesigned the logo to look similar to the last by their request but update and refine the look. The owners of this company wanted a rebrand to position themselves in the marketplace. Their secondary objective was to position themselves to be valuable and be acquired. 
Technimotion was successfully acquired within one year of our re-brand. 
Redesigned the logo to be a familiar upgrade to the existing brand, per client's specific request. Also created the tagline "Pain Free Patient Handling" as a result of the messaging work. 

Designed a four-fold brochure to target their three main audiences as well as a leave-behind for investor meetings. Also facilitated product photo shoots for use in design collateral.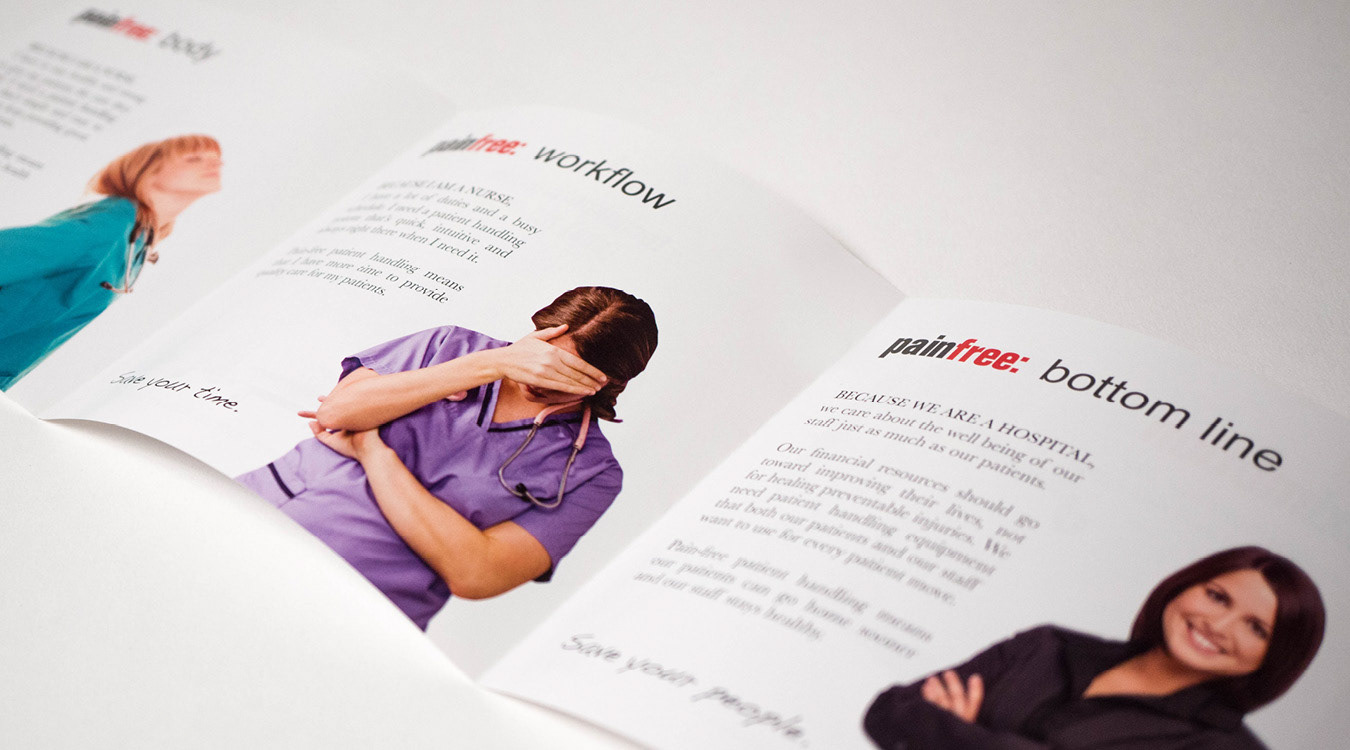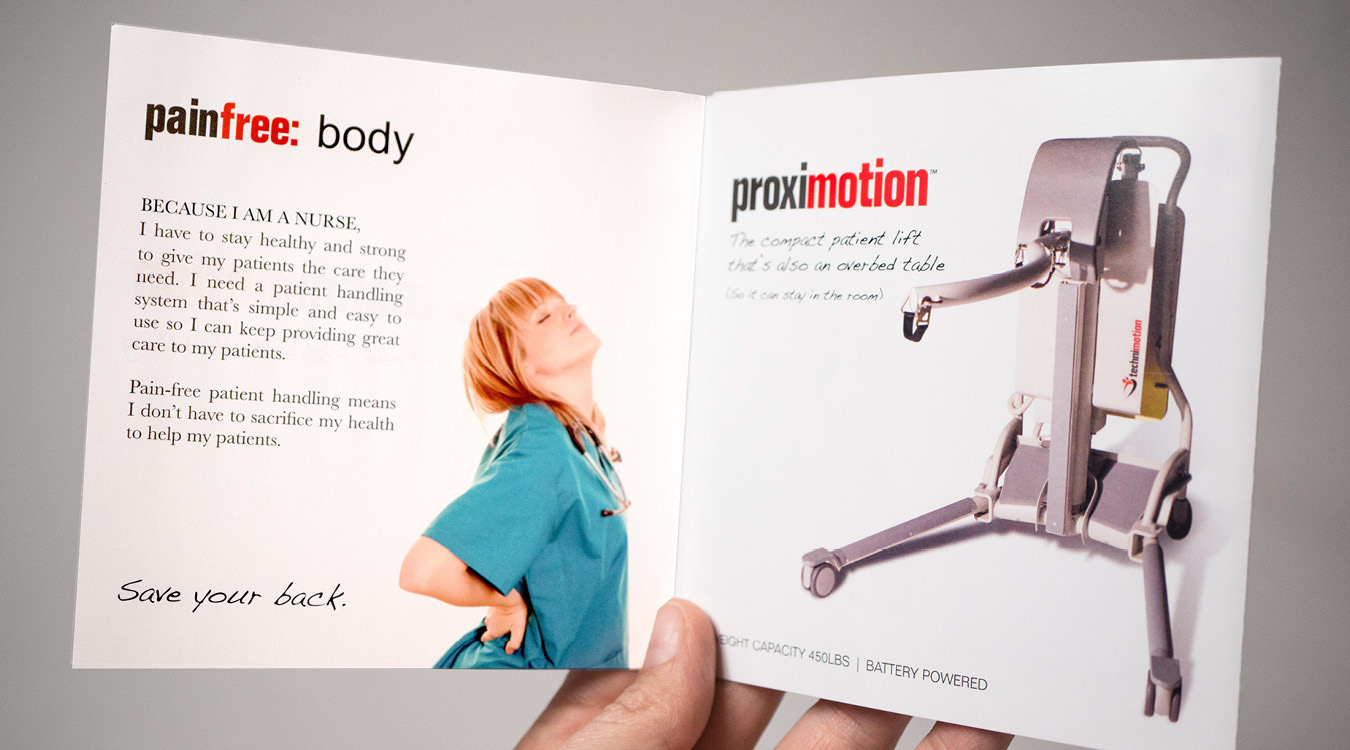 Designed sub-brand logos for Technimotion's three main products, Shuttlemotion, Proximotion, Proximotion Plus.



ADDITIONAL PRINT COLLATERAL