INDUSTRY: Telecommunications
OBJECTIVE: Create a commercial for HTC One M8 for Windows, to go live on
vzw.com
 that highlights the phone's unique features, also adhering to brand standards.

Oversaw creative conceptions, story boarding, casting, location scouting, digital graphic creation and editing. The production team included the Verizon Wireless account Creative Director and Producer, Copywriter, storyboard artist, editor and digital asset team.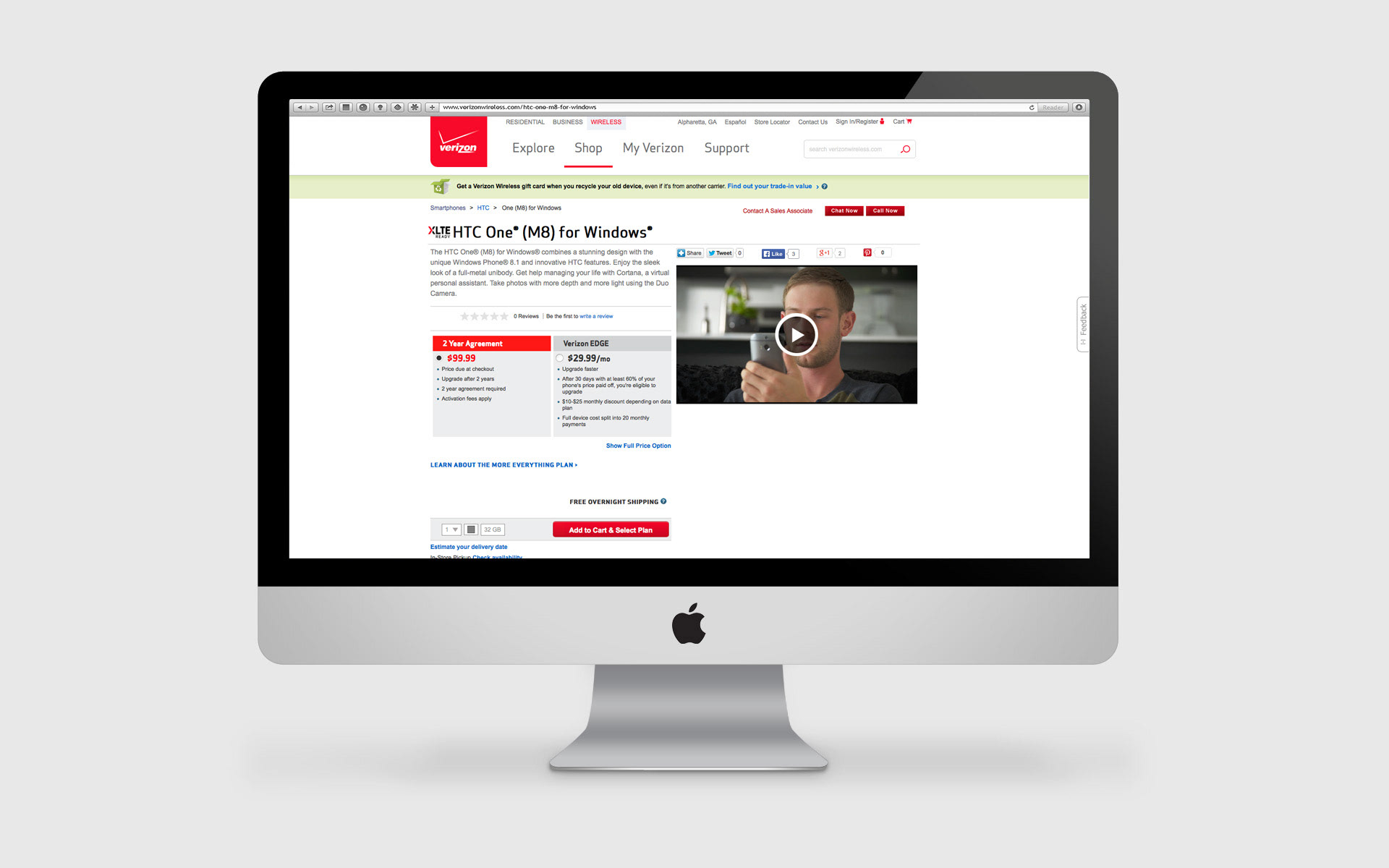 We worked with a streamlined process that the team uses when developing Verizon Wireless web commercials. This allowed us to set expectations and also be open to the often unpredictable nature of film production.
First deliverable to producer and client is a mood board, showing style of location and vision for our lead actor. This video focuses on a tech-savvy, mid 30's male who wants a clean, customized digital experience without many distractions.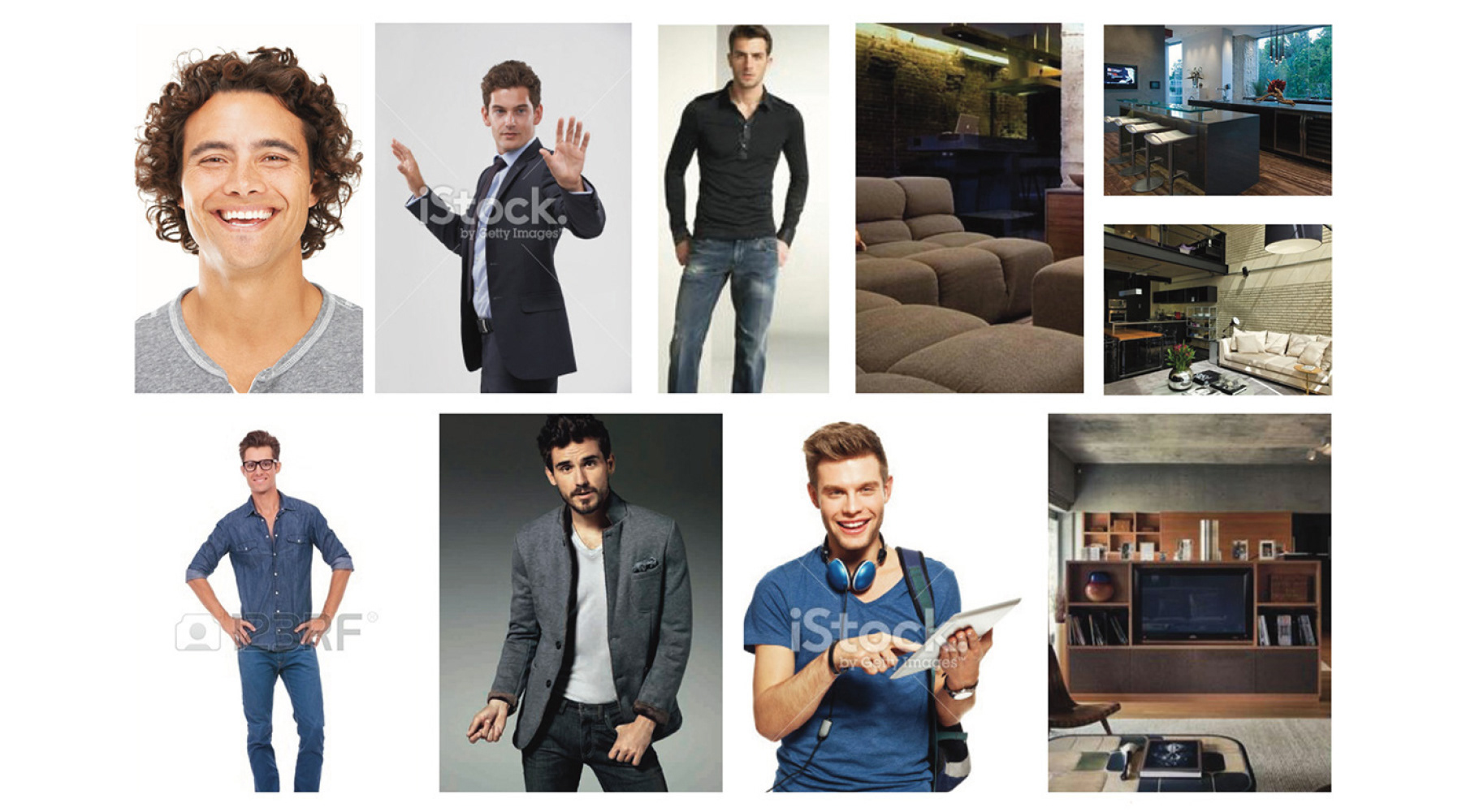 Once the script is approved by the client, we began the casting process for the lead actor and scouting for a location. 
While casting and location scouting, we listed features to highlight and from that, created a shot list. Collaborated with the storyboard artist, following the shot list, mood board styles and Verizon web commercial standards.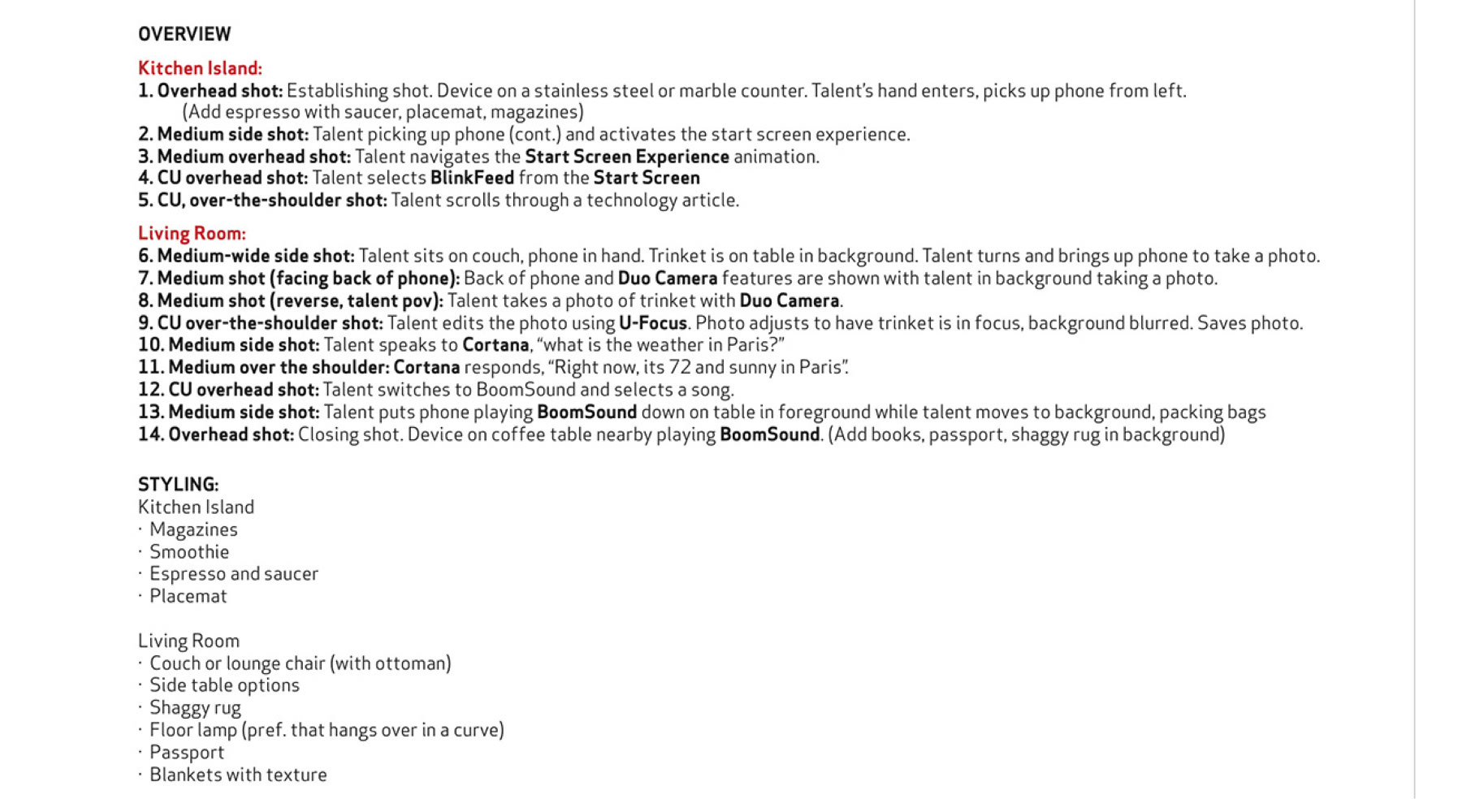 Collaborated with the storyboard artist using the shot list and based on the template for Verizon Wireless web commercials. Received feedback from client, updating boards according to client considerations.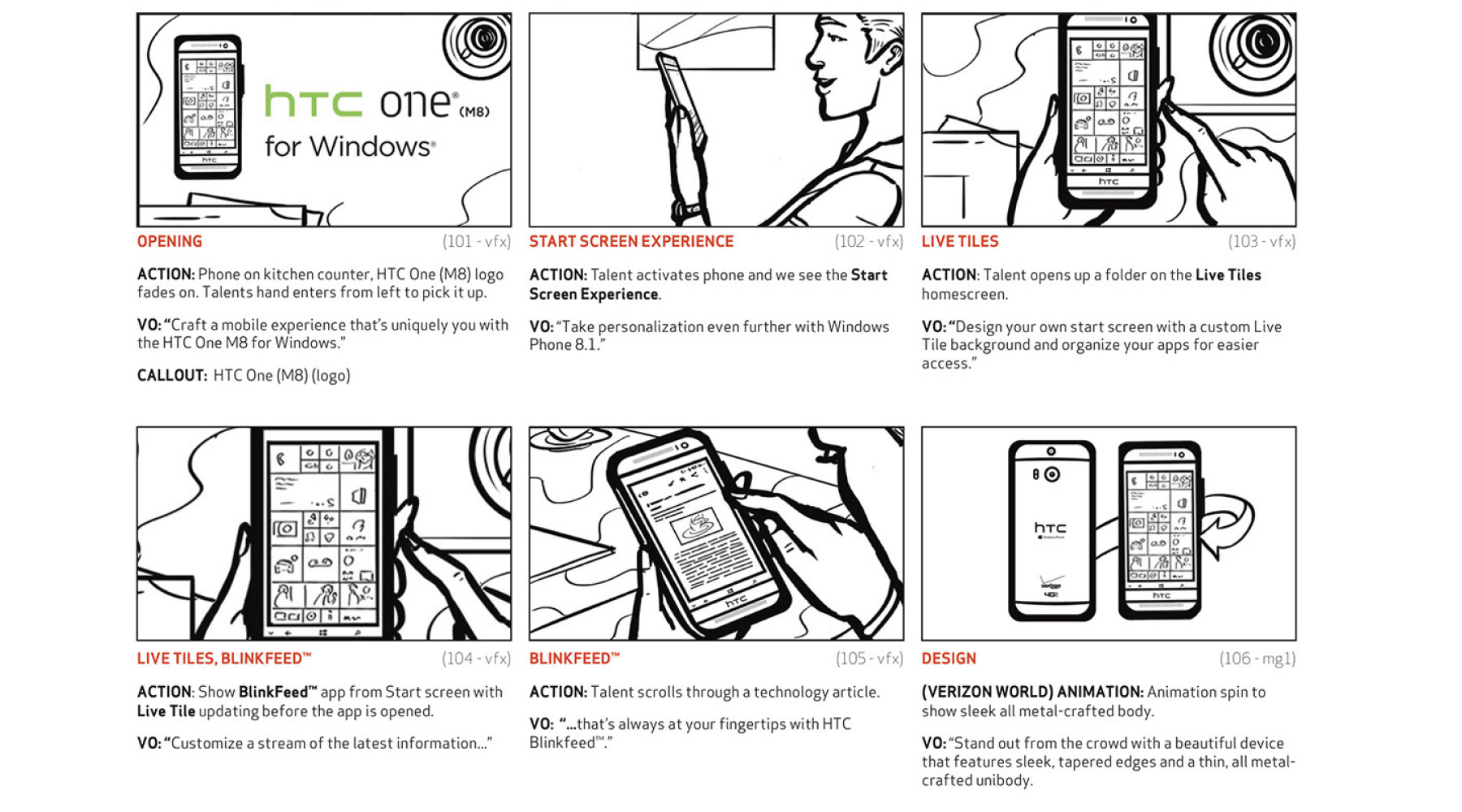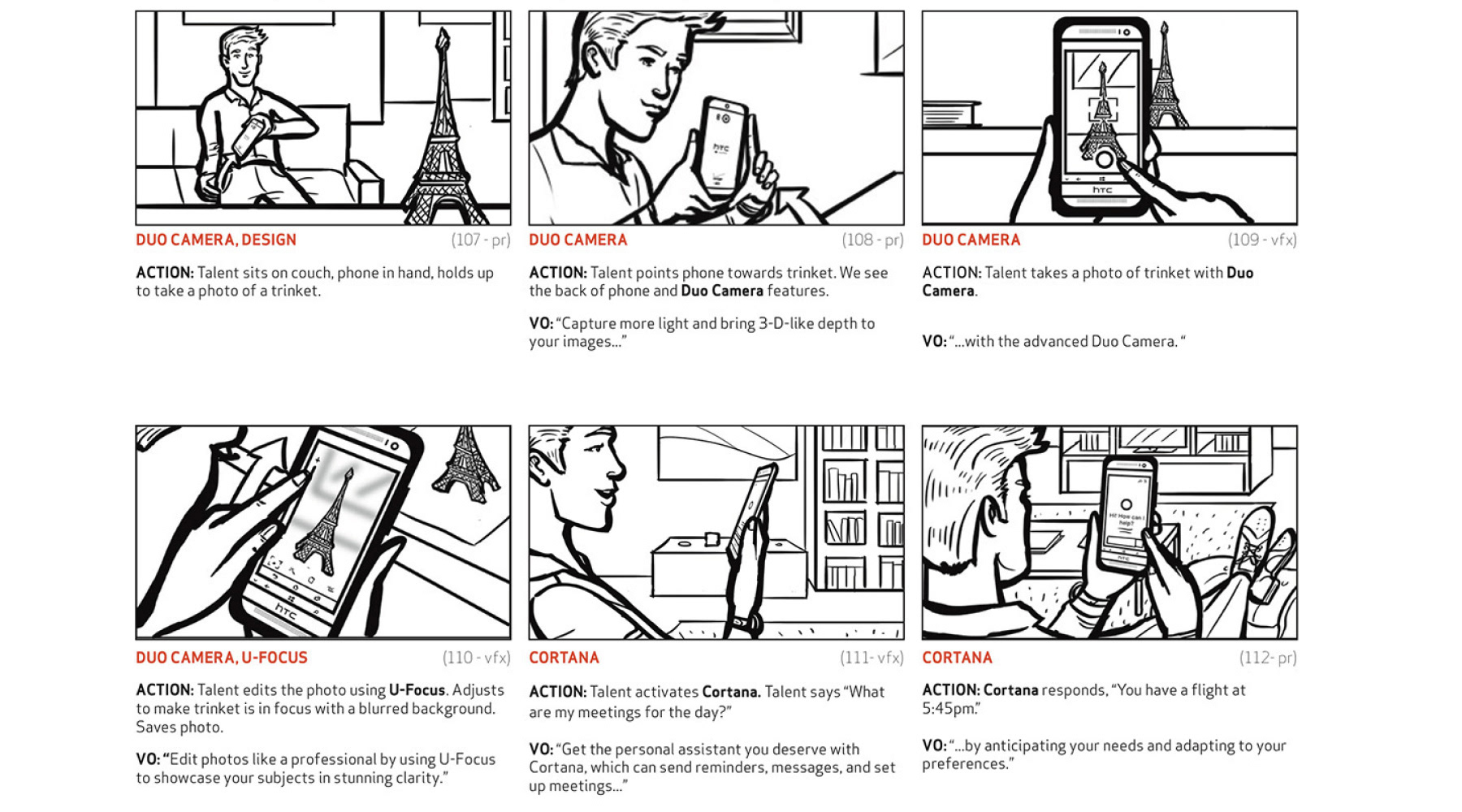 We created a touch screen map for each feature that were loaded onto the sample phone. The phone's screen was blank on set and these touch screen guides helped the actor navigate the gestures precisely, ensuring accuracy in post production.
Highlighting the Eiffel tower trinket that the actor takes in the video, showcasing the phone's versatile camera features.